This course aims to give you all the skills you need to be able to offer tummy time classes and sessions to groups of parents and their babies. This complete online tummy time training course is designed for individuals who do not have the time to travel or spend a whole day away from home. This is a great fun and educational course to be able to add to your current business and help it grow or the start of a new one. It also a great offering for nursery and childcare practitioners be able to really enhance the services they offer for children in their care.
Save big this BLACK FRIDAY SALE with up to £100 off on selected courses! Friday 24th - Monday 27th November
Train as a tummy time instructor
Learn how to teach tummy time sessions with our tummy time instructor course either fully online with our distance learning option or across the UK as an in-house course for your group.
Tummy time instructor training prices
PRICE £169 SAVE IN THE BLACK FRODAY SALE
Instalments available.
In-house courses start at £80pp (dependant on numbers)
We also offer a range of other learning options such as in-house instructor courses for children's centres and charities, distance learning as well as options to suit your specific needs.
Please click here to START TRAINING AS A TUMMY TIME INSTRUCTOR
Our aim is to train you to be able to deliver a really flexible way of teaching tummy time sessions either face to face or virtually. We train you in our 3 week course structure for groups and individuals as well as our stand alone tummy time workshops. We also offer a bonus module on running sessions successfully over online platforms such as Zoom.
We really want you to be able to teach tummy time in the way your clients and customers need you to.
We have trained people almost 4000 infant massage and baby yoga instructors and our tummy time instructor course is a great additional service to offer.
What is the aim of the tummy time instructor course?
The tummy time instructor training course is designed to provide practitioners with the knowledge and teaching ability to safely and effectively deliver tummy time sessions and courses to parents and babies within a variety of individual and group settings both face to face and virtually. This will also include being able to deliver online sessions to parents and babies.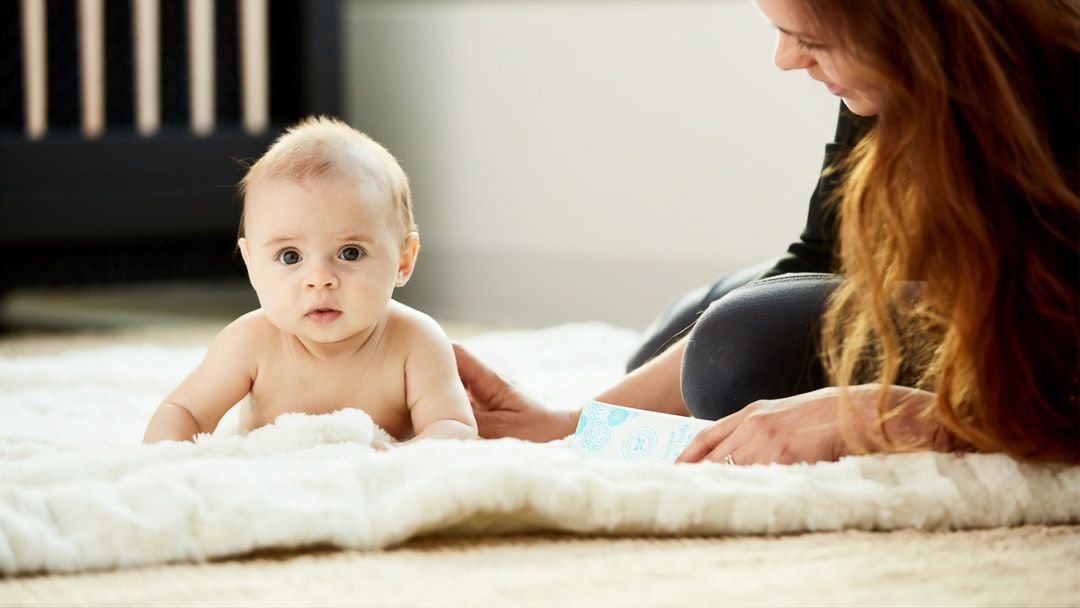 What age of babies are the sessions suitable for?
Tummy time can be used from birth and on into the Early Years. We find that most parents attend classes with their babies from around 3 weeks weeks old up until the babies are rolling (around 5 months). Although the techniques can be used from birth as well as with older babies and toddlers, the above is usually typical of a tummy time class or session.
Who can train as a tummy time instructor?

You will need to be experienced in just one of the following:
Qualified childcare practitioner such as a nursery nurse (Level 3 or above)
Infant massage instructor
Baby yoga instructor
Health care worker (nurses, health visitors and midwives)
The course assumes that participants will have previous knowledge in child development and teaching groups as well as your own insurance or the ability to obtain it.
Please click here to START TRAINING AS A TUMMY TIME INSTRUCTOR NOW
What can I expect to learn?
Principles, history and benefits of tummy time
Preparing for tummy time classes
Safety aspects and explanations
Infant development in relation to tummy time
Health considerations for tummy time classes
Tummy time techniques and movements
Baby yoga and infant massage to support tummy time
Tummy time sessions with groups and with individuals
How to plan and run a 3 week tummy time course for parents
How to plan and run a tummy time workshop for parents
How to plan and run tummy time courses both face to face and virtually online
How is it taught?
Distance /online learning:
This popular option is fully accredited. There are 3 core modules to complete (if you have not in infant massage or baby yoga before) plus 6 specialist tummy time modules. There are assessments after each module with question and answer papers, quizzes, videos and plans to submit as well as an optional video call session with you course tutor.
Please click here to START TRAINING AS A TUMMY TIME INSTRUCTOR NOW
In-house face to face in your venue or virtual face to face
This is our popular and highly accredited blended learning course. There are 3 online theoretical modules to complete in advance of the one super practical face to face day or over 2 virtual Zoom sessions. Please let us know if you would like us to train your group. We also offer discounts for booking 3 or more people onto the distance learning course option.
Do I need to complete case studies with real parents and babies?
No, not on our tummy time instructor course as this is usually for qualified childcarers, infant massage and baby yoga instructors and assumes experience of delivering sessions to groups.
What will I receive at the end of the course?
You will receive a Tummy Time Instructor Certificate and also our Qualified Tummy Time Instructor logo to offer confidence to parents in your training.
Please note this is not a 'hands on' qualification and will qualify you to teach parents with their babies.

This course is also externally CPD (Continuing Professional Development) accredited by the Complementary Therapists Association - CThA and this is stated on your qualification certificate upon completion. We recommend Westminster Indemnity
for insurance.
Do I need any equipment?
You will need a doll (preferably soft-bodied), a towel and props to use in the sessions.

What else is included?
All tuition will be led by Julie Cleasby, who is an experienced infant massage and baby yoga instructor, registered paediatric nurse and health visitor or one of her experienced team.
Our team of trainers have backgrounds in midwifery, health visiting, child development, teaching, massage and physiotherapy bringing a wide variety of skills and experience. They have all also previously trained with To Baby and Beyond themselves.
Access to bi-monthly webinars with Founder Julie Cleasby on a range of topics including massage and yoga updates and also business set up.
You will receive downloadable handouts to support your learning.
Many video demonstrations throughout the course
Assessment fees.
Ongoing support throughout your post-course self-directed study.
An exclusive invite to our student and instructor 'Huddle' group just for To Baby and Beyond.
Monthy email updates.
Invite to our monthly virtual Live Student coaching session with Julie
Invite to our monthly virtual live instructor Q and A sessions with Julie or one of the training team
Invite to our monthly Get Confident challenges
Exclusive offers and discounts on further instructor trainings, courses and events
Access to further reduced cost study and CPD events.
Option for Nurseries and Childcare groups to obtain the To Baby and Beyond "Tummy Time Ready Accreditation". This is a great way for for ensure tummy time is practiced confidently and safely in your setting.
Please click here to START TRAINING AS A TUMMY TIME INSTRUCTOR NOW
I have really enjoyed the course so far! i have genuinely learnt so much already and its widening my knowledge on tummy time altogether. i really enjoyed learning everything in module 4 as it gives you an insight to the things that potentially can happen when there is a lack of tummy time >

I really liked learning the new techniques using clear videos in particular how to use a ball for encouraging tummy time >

I thoroughly enjoyed the course and I really appreciated how quickly Jessica responded to my questions.>

The best part of the course was the understanding of Tummy Time, and knowing what to do with the varying ages>