If you want some practical and straightforward tips and advice on getting your baby, toddler or pre-schooler off to sleep then welcome to the solution to all of your nocturnal nightmares.
We have a wide range of baby and child sleep programmes and consultations which are designed to support, enlighten and enable parents to get their children tucked up in bed and into the land of nod so mum and dad can sit back and enjoy a healthy dose of 'me time' after hours.
All baby and child sleep workshops and sessions will be undertaken by Julie Cleasby who is a mother of twins and has been working with parents for over 25 years as a registered health visitor and paediatric nurse or one of her experienced Dream Team.
We offer a FREE 15 minute phone consultation to discuss how we may be able to help your family get more sleep. Book your FREE 15 minute chat HERE.
Julie Cleasby is the European Regional Director for the Association of Professional Sleep Consultants.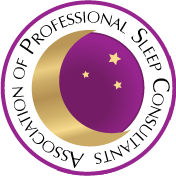 We offer a range of Baby Sleep and Beyond packages
I don't have a magic wand but what I do have is lots of tried and tested gentle solutions to help you and your family get a good night's sleep.

Julie Cleasby

Julie first helped us when we were having issues with our first daughter sleeping. We were at our wits end after 10 months without sleep! Julie put a sleeping plan together that enabled us to get our Daughter to sleep through the night. Julie was great throughout & was always on hand to provide support when we needed. When we had issues with our second Daughter sleeping we didn't hesitate to contact Julie again.

Mum of 10 month old and 2 year old, West Sussex
Our sleep support packages

Welcome to the To Baby and Beyond Sleep Clinic Please see our sleep packages below please note these are for one baby or child. We do offer a sibling discount…

Baby and toddler sleep workshops

At To Baby and Beyond we now offer baby and toddler sleep workshops. These are great for groups of parents and carers to really gain a good understanding of…

Success stories

It's always good to know we have helped, following are some testimonials from happy parents... We sought Julie's help when our daughter was 10 months old and w…